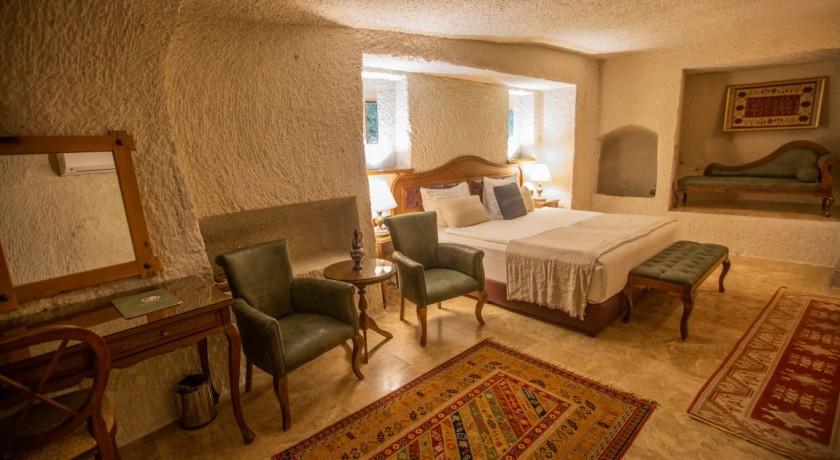 Our Cave rooms are renovated from ancient settlements, illustrating a beautiful blend of archaic and contemporary elements. Each room is uniquely designed to reflect the region's authentic decor.
This room has a king-sized bed and is approximately 30m2.
All of our Cave rooms are equipped with heated floors, air conditioning, shower, safe box, minibar, electric kettle with tea and coffee, satellite television, WIFI, free toiletries, hair dryer.